Plug & Play APIs for Live &
On-demand video streaming
Manage entire video life cycle from encoding, storage, and streaming using developer friendly APIs.
What's unique about VideoGraph?
Dynamic solution for your
video streaming needs
How it Works
Videograph provides plug-and-play APIs to build video streaming capabilities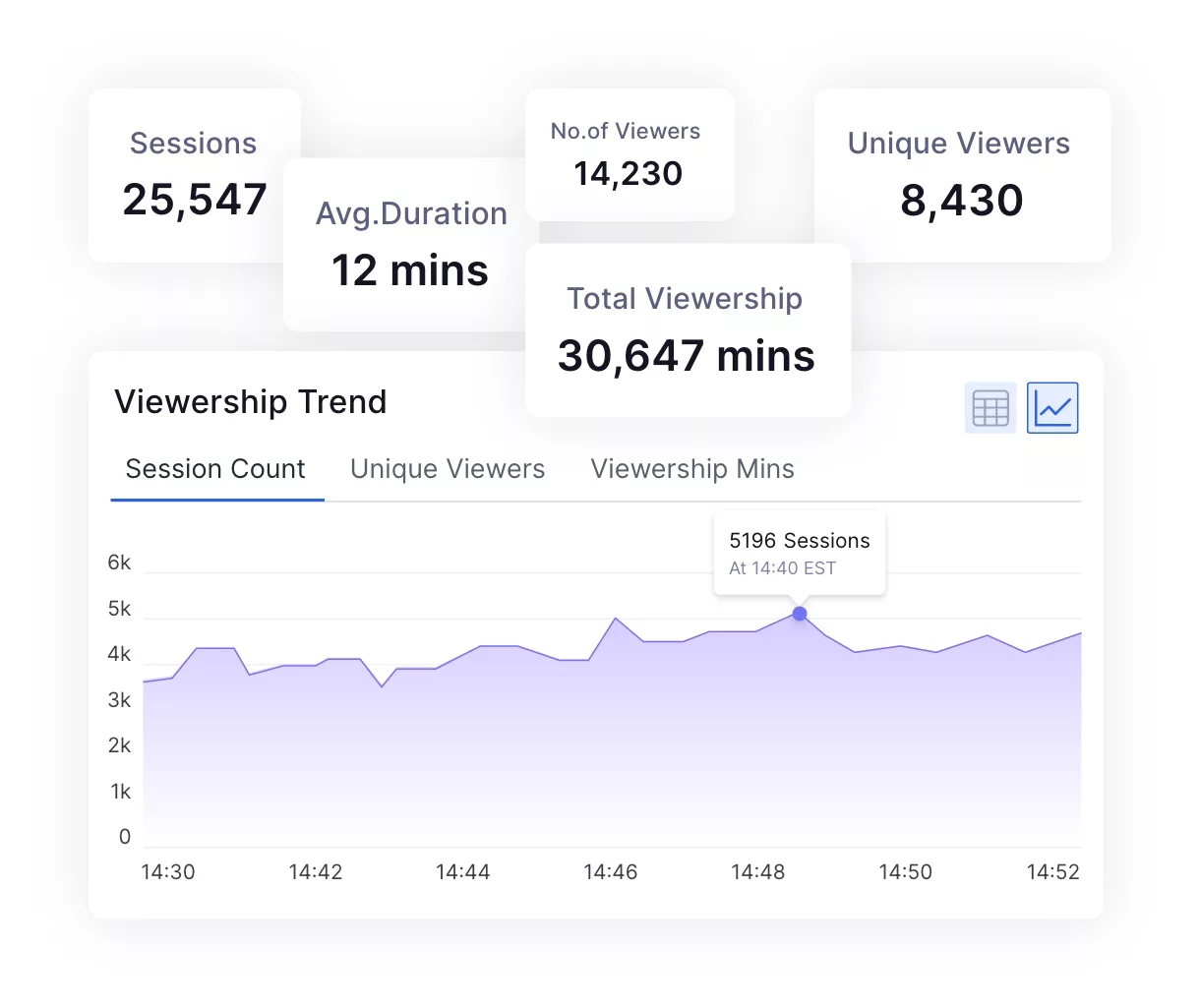 Track the performance of your videos, no integrations required
Create fantastic video experiences with streaming data. Understand user engagement  in different  platforms and optimise your content accordingly.  
Monitor content in real-time as they are played. 
Geo-location specific engagement data.
Track popular videos from content library.
Viewership across devices, applications, players & OS.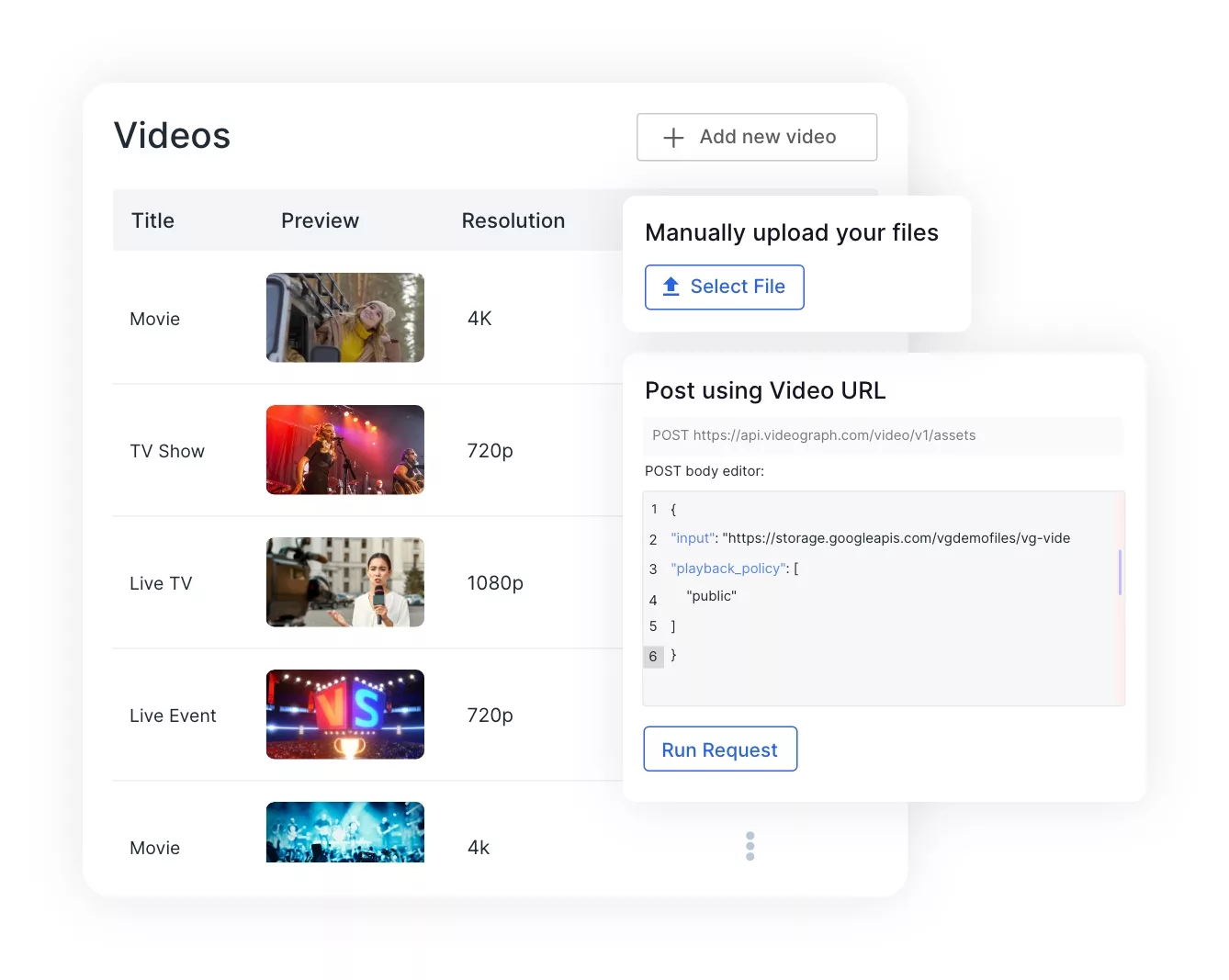 Do it in Style, with our awesome user friendly platform
In addition to Video APIs, you can also our user friendly platform to upload, deliver and manage videos.
Easy to use

With minimalistic interface easily perform the required tasks without having to run separate API calls.

Robust & Scalable

Sophisticated infrastructure with 100X faster encoding and  worldwide edge delivery.

Features
Videograph offers a wide range of features, from simplifying video transcoding to enhancing the overall streaming experience for your viewers.
Experience faster video encoding!
No credit card is needed to Sign up. Get $20 free credit once you're ready to start.